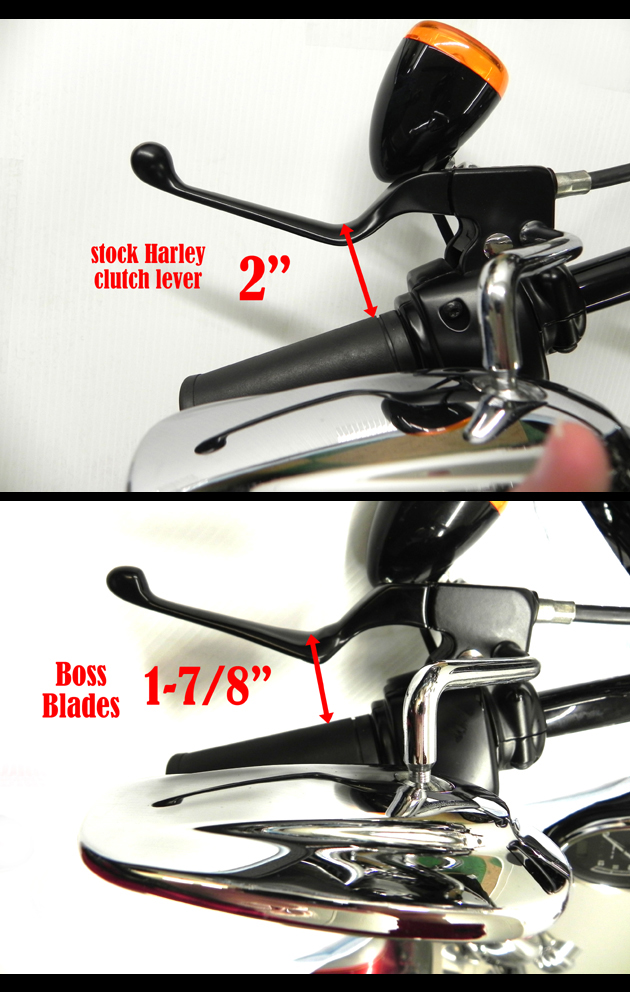 Harley-Davidson has been building motorcycles for smaller riders. They also have "Reach" seats, handlebars, and even less-forward foot controls. But what about the all-important clutch and brake levers, the most nerve-wracking point of interface for smaller riders? Harley's got nothing. Nada.
So we decided to try a set of Kuryakyn Boss Blades on a 2012 Softail Slim whose owner is a petite lady.
We discovered the following:
Once installed, the Boss Blades seem to be only 1/8″ closer to the grips. But they have a nice curved shape that allows the rider to wrap their fingers farther around the levers,
giving a rider with small hands a much firmer grip and better control over critical functions like clutch release.
Combine the Kuryakyn Boss Blades with a pair of Avon's Memory Foam Grips (the small size is about 1/8″ smaller diameter than a set of stock Big Twin grips) and you're really in control.