Bikes Built Better has one simple mission; they want to be the Ultimate Neighborhood Motorcycle Shop.
They don't want to be a big dealership.
They don't want to have twenty people working there and a phone-answering system that asks "If you'd like to blow your brains out after all these questions, please press nine!" Uh-uh.
Customer Service Is Our #1 Priority
Owners Joe and Chuck started Bikes Built Better because they were disgusted by the way some of the "big" motorcycle shops were treating them as customers. They sat down and decided that, if they wanted their bikes done better, they'd have to build a business themselves, so they opened a very nice place in Horsham Pennsylvania that is, indeed, a better motorcycle shop ……. BIKES BUILT BETTER.
The owners and employees of Bikes Built Better are all avid motorcyclists. They ride Hondas, Harleys, Suzuki's, Triumphs and whatever else comes along. They ride on the street, on the track, in the dirt and occasionally on the sidewalk. They own cruisers, sport bikes, choppers, and touring bikes. In short, the people at BBB love ALL kinds of motorcycles and they work on everything from 250cc Ninjas to Harley Ultra touring rigs. In spite of the shop's name, Bikes Built Better doesn't just build custom bikes, although they do love doing custom work. Rather, BBB handles every facet of motorcycle service and repair from oil and tire changes to accident repair and even complete engine rebuilds. They will happily handle routine scheduled maintenance, or install a turbocharger, whatever you need.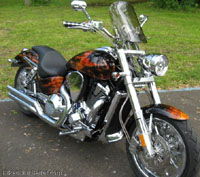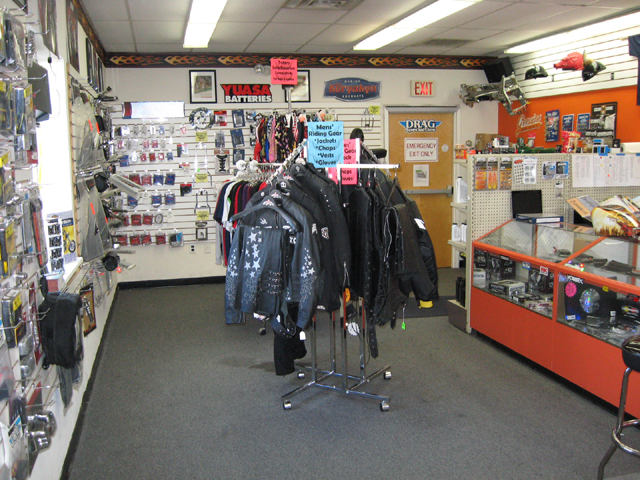 Bikes Built Better has built a devoted customer base since the Horsham store opened in 2005. Word of mouth has spread that BBB's friendly, knowledgeable staff offers great customer service, reasonable prices, and that they go to great lengths to see that the customers get what they need and want. They're also well known for NOT raking the customers over the coals; if a twenty-dollar part will do the same job as a hundred-dollar part, they'll steer the customer toward the less-expensive solution. The shop is open six days per week (closed Sundays) does state inspections while you wait, and offers a 24-hour on-line store that offers products from the biggest aftermarket and custom parts and accessories distributors. If you can get something from J&P Cycle in a week, you can also get it from Bikes Built Better…usually the day after you order it and without paying shipping charges.
Heck, if you're looking for something in the way of parts, accessories or riding gear, stop in at the 133 Horsham Road store. The showroom is loaded with a mind-boggling selection of goodies; they've got helmets, handlebars, luggage, jackets, gloves, lighting, bike covers, windshields, chrome parts, rain suits…and much more. Bottom line is, the people at BBB aren't in the motorcycle business because they thought they'd make a few fast million. They aren't in it because they want to move more "units" than the other shops. They're in the motorcycle business to help fellow motorcyclists, and because they believe that a visit to your local bike shop should feel like a visit to a friend's house…a friend who just happens to have tons of cool stuff, and who can fix just about any problem your motorcycle can come down with.