Having developed an excellent relationship with the top motorcycle parts and powersports distributors in the motorcycle industry gives our customers the advantage of competitive pricing, real time inventory and shipping status and the confidence that Bikes Built Better has met or exceeded distributor qualifications for doing business as a motorcycle retail establishment.
Our Motorcycle Parts Distributor Network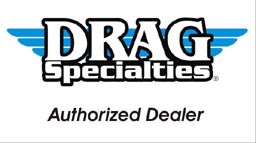 Drag Specialties is an industry-leading distributor of aftermarket parts and accessories for Harley-Davidson® and custom V-Twin motorcycles. We pride ourselves on providing our dealers and their customers with the widest selection of the newest products from the hottest brands. All delivered with superior service. Over 40 years of experience fuels Drag with a common bond to all we serve — a passion for American motorcycles and the open road.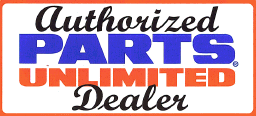 Parts Unlimited is the world's largest distributor of aftermarket accessories in the powersports industry. Parts Unlimited sells to over 12,000 dealerships worldwide and continues to expand its market penetration. Parts Unlimited is committed to bringing you the best quality parts and fast, friendly service that both dealers and consumers can count on, so we have warehouses and inventory across the country.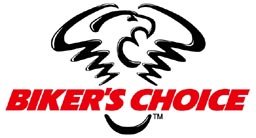 Biker's Choice is one of the world's leading distributors and marketers of name-brand parts, accessories and apparel for American motorcycles and the people who ride them. Unlike some companies in the industry, Biker's Choice is run by dedicated, life-long bikers who understand the American motorcycle enthusiast. We have always been known as a leader in quality parts, and that reputation is exemplified by the brands we represent and the brand names we develop.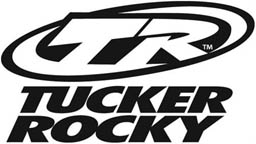 Tucker Rocky's relentless commitment to our dealer partners is the reason we are a leading distributor of motorcycle and ATV aftermarket parts, accessories and apparel. We offer tens of thousands of products from the finest brands for street, custom, touring and off-road motorcycles as well as ATV's and UTV's. Industry heavyweights such as Answer, MSR, ProTaper, Speed and Strength, BikeMaster, Firstgear, River Road, QuadBoss and Twin Power are known throughout the world over as enthusiast favorites.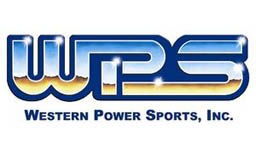 Western Power Sports (WPS) distributes over 120,000 products that include offroad and street motorcycle, ATV, snowmobile, and watercraft parts and accessories. WPS is currently the fastest growing nation-wide delivery system and delivers these products through its regional warehouse network, with locations in Boise, Idaho; Fresno, California; Memphis, Tennessee; Elizabethtown, Pennsylvania; and Ashley, Indiana. WPS strives to bring powersports dealers the best in service, product, and delivery.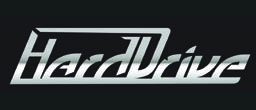 HardDrive Parts is the V-Twin division of WPS offer a growing range of American V-Twin products. Our nation-wide delivery system of 5 warehouses allows for quick shipping to all of our valued dealers of HardDrive Parts. Our goal at HardDrive Parts is to offer our dealers the highest level of customer service, the finest products available, and the quickest service.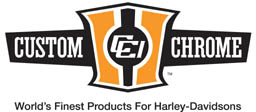 Custom Chrome® is one of the worlds largest independent suppliers of aftermarket parts and accessories for Harley-Davidson® motorcycles. A true leader in the industry, Custom Chrome has it's headquarters located in Morgan Hill, CA and four distribution centers strategically placed around the globe to provide fast service to dealers worldwide.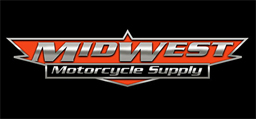 Midwest Motorcycle Supply, Est. in 1971, is one of the world's leading distributors for aftermarket parts and accessories for American made motorcycles.We have the capability to provide many of the products you are currently purchasing from other distributors at a fraction of the cost! Ultima® Motor Works Products are distributed exclusively by Midwest Motorcycle Supply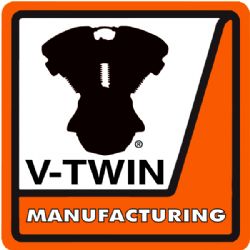 We are one of the Original Aftermarket Companies supplying products for Harley-Davidson Motorcycles, through stocking Dealers and Repair Shops worldwide since 1969. We inventory over 27,000 different part numbers, including: hard to find parts for engine and transmission rebuilding, carburetion, chassis, fork components, and wheels to fit models from the 1930's to the current Twin Cam models. We supply many OEM brand replacement items including Timken bearings, Hastings rings and Wagner lighting. Our warehouse and distribution lines include Accel, Corbin-Gentry, S&S Products, Barnett, Bendix, Primo, Manley, Rowe, Crane, Russell, Andrews, James and many others. Many items are exclusively produced by our V-Twin Manufacturing Division, and are distributed by Tedd Cycle, Inc.