When it comes to what moves you it's your clutch that puts the power to the pavement. Barnett custom clutch cables and performance motorcycle clutches are simply the best. When its time to upgrade your motorcycles clutch weather your cruising, racing touring or just beating your machine around town Barnett will have a clutch pack springs plates cables and more you need to keep it tight.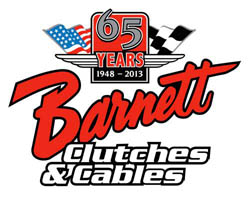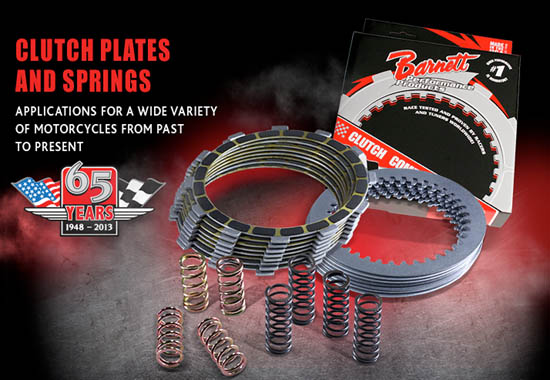 Clutch discs and springs available for most models. Heay duty Kevlar or Carbon Fiber friction plates offered for many model motorcycles. Discs sold individually or in packs. Spring kits are heavy duty or standard.
Barnett cables are smooth working and long lasting and are made with the finest components available, making them virtually indestructable. Stainless steel cables with clear coating offer a custom look without fear or damaging other parts of the motorcycle. Available with standard nylon-lined PVC-coated casings in standard diameters and alternate lenths.