Our Winter motorcycle storage plans include four months of indoor, climate-controlled motorcycle storage any time between November 1, and April 30.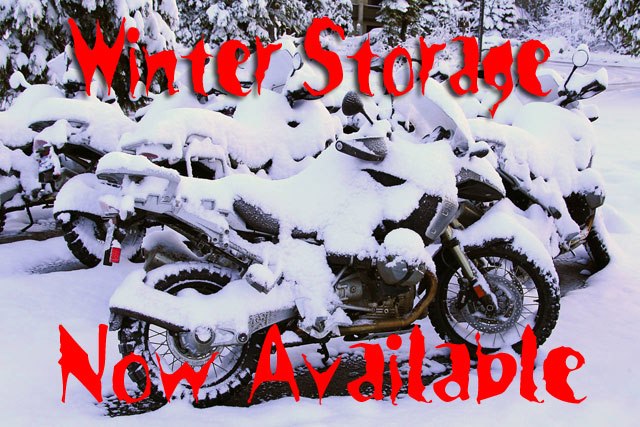 Bikes Built Better offers winter motorcycle storage. Space is limited, first come first serve. Reserve your space now. Payment and proof of insurance are required at drop off or to reserve a spot for later in the season. We have three storage plans with different services provided for each. All motorcycles will be pre storage inspected and prepared. Storage prep varies depending on year and model motorcycle. Motorcycles will be kept indoors in our clean climate-controlled storage area and we will provide electricity for a customer-supplied battery tender. We can also keep it under cover if you would like to provide a suitable indoor cover for the bike. Customers will have access to their motorcycle with 24 hour notice so if we get that nice 60 degree day in January and you want to go for a ride you can. In spring before you pick up your motorcycle it will be washed and serviced based on the storage plan you select
Motorcycles dropped off for storage should be clean and have a full tank of gas. if you would prefer we can wash the cycle and fill the tank at your additional expense. We will provide the proper fuel treatment for your motorcycle and point out any other concerns you should know about after your pre storage inspection. Proof of insurance required for all winter storage plans.
Storage Plans Available
Basic Plan $359.95 includes...
Four months of indoor, climate-controlled storage any time between November 1, and April 30. (If you count, you'll realize that's actually a five month period, so additional storage time is available at $2.50/day up to April 30.)
Wash and wax motorcycle.
Electricity to power your Battery Tender.
Access to your motorcycle (if you want to go for a ride) during our regular business hours. Access requires 24 hours notice.
Deluxe Plan $419.95 includes...
Everything on the Basic plan PLUS:
Oil and Filter change, including parts, up to four quarts of oil. (synthetic oil extra.)
Ultimate Plan $519.95 includes...
Everything on the Basic and Deluxe plan PLUS:
Spring Service
Some reasons to properly store your motorcycle
Don't Let This Happen To You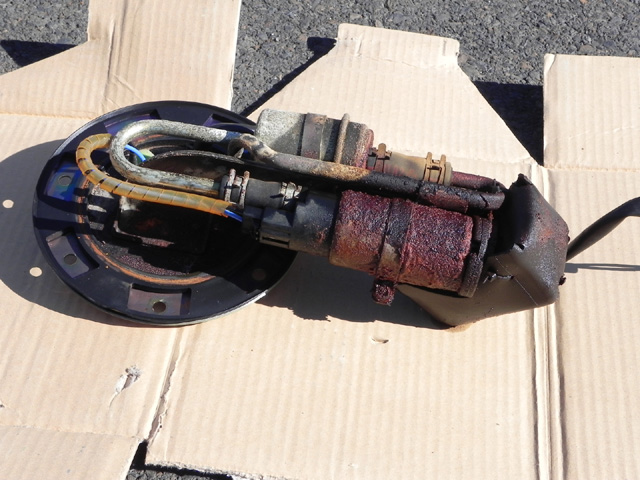 Fuel pump from a 2004 Honda stored with a nearly empty tank of gas. Will need to be replaced.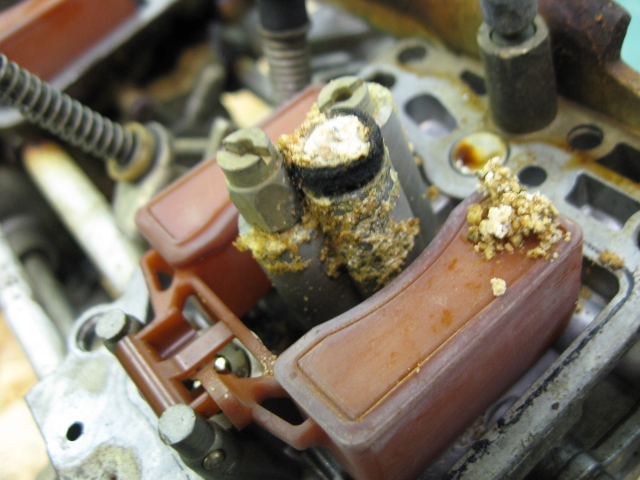 A carbureted motorcycle stored even just a short time without fuel treatment can become a costly repair.
Going to store your motorcycle yourself see our Winter Storage Tips in the Tech Forum CLICK HERE