Thank you for visiting Bikes Built Better's Tech Discussion Forum
Do Not Post Here For Support
Use Contact Form For Fast Customer Support
Forum Registration has been disabled for now due to the huge amount of Trolls spamming the board with B.S. Previously registered users have been saved and information is safe and secure. We left the forums open to browse but have deleted many of the posts that had been compromised. We will continue to post information here as It becomes available but if you have a question or need service please use our
Contact Form Located Here.
I am interested in purchasing floorboard & controls for a 2008 Honda Goldwing. This is for the gear shifter and brake. Please let me know if they are available. I have tried J. C Whitney and Dennis kirk and was told they were discontinued.
---
Site Admin
Posts: 20
Joined: Wed May 21, 2008 10:29 am
Contact:
Dennis, the Wingleader parts have been discontinued, but there is a new kit available from Kuryakyn.
MSRP is $399.95, our price will be $355.96 and ground shipping is free.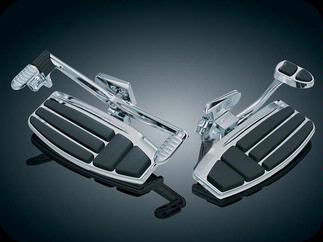 Driver Floorboard Kit Fits: 2001 to 2008 GL1800 Models
Put your feet in a more comfortable position, update foot controls, & improve the look of your bike all in one! Kit includes a built-in heel-toe shifter & a brake lever for the ultimate in comfort & convenience. Part of our ISO® series, our finely chromed driver boards have cushy, full-length ISO rubber inserts to absorb vibration. The boards fold up for easy maneuvering in tight spaces & allows access to the stock kickstand. Installs in minutes.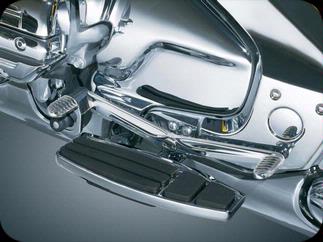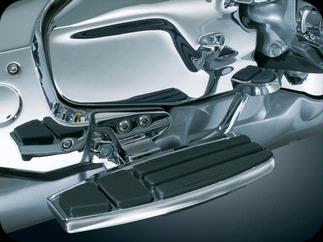 If this what you're looking for, let me know and we'll ship it out to you.
---