Motorcycle Repair and Service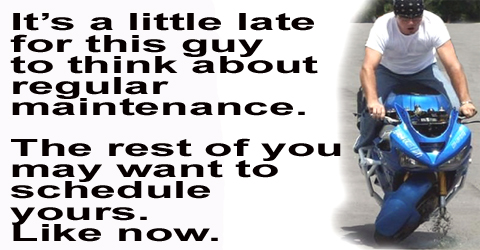 We can handle all your regularly scheduled motorcycle services and our maintenance will help keep your new motorcycles within manufacturers warranty guidelines. If you have an older bike, regular service will help to keep it running at its best. We stock top-quality lubricants from Amsoil, Castrol, Bel Ray, and filters by Fram, K&N and Drag Specialties. OEM filters and lubricants are available on request.
PA State Inspection

State Inspection While you wait
No appointment neccessary just stop in during normal buliness hours.

Motorcycle Repair and Service
We repair all makes and model motorcycles and trikes.

Dyno Tuning & Performance
Fuel injection specialists, and performance is one of our specialties here at bikes built better.
Dyno Tuning by Foil Hat Racing
On site
Continue Reading
»

Accident Repair and Estimates
It's bad enough when your motorcycle gets damaged in an accident. Being out-maneuvered by the insurance company, just adds insult to injury..